Attention Therapists, Psychologists, Social Workers, and ANYONE Who Wants More Clients...
"Discover What Works in Marketing a
Therapy Practice
in this FREE Report
and Start Getting New Clients Today..."
I did a survey of social workers and psychologists in private practice and they tell all.
Find out what they said works - and what doesn't work - in marketing your private therapy practice.
With this FREE report, you'll get ideas that work for marketing therapy, from people who are successfully using them today:
Find out what is most effective in marketing therapy services.

Discover the one thing almost everyone tries but hardly anyone knows how to make work...Plus get the tips on what to do to turn this around.
Learn how to avoid the least effective technique and the faulty thinking that leads some people to do it anyway - much to their regret.

Review the full list of marketing techniques that therapists are using today...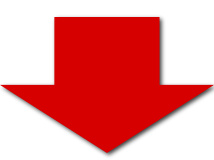 We respect your email privacy.

No thanks, just take me to the blog > > >
Private Practice Marketing Roundtable © 2014 Dianne Dawson. All Rights Reserved. If you wish to use any material from this report or the website in any way, whether print, broadcast, electronically, audio, speaking/teaching or any other format, please get permission first via email. We use Google Analytics and Google Adwords for metrics on this website. We hate spam as much as you do. We do not sell, rent, lease, loan or share your email address.